What is the U.S. Naval Sea Cadet Corps?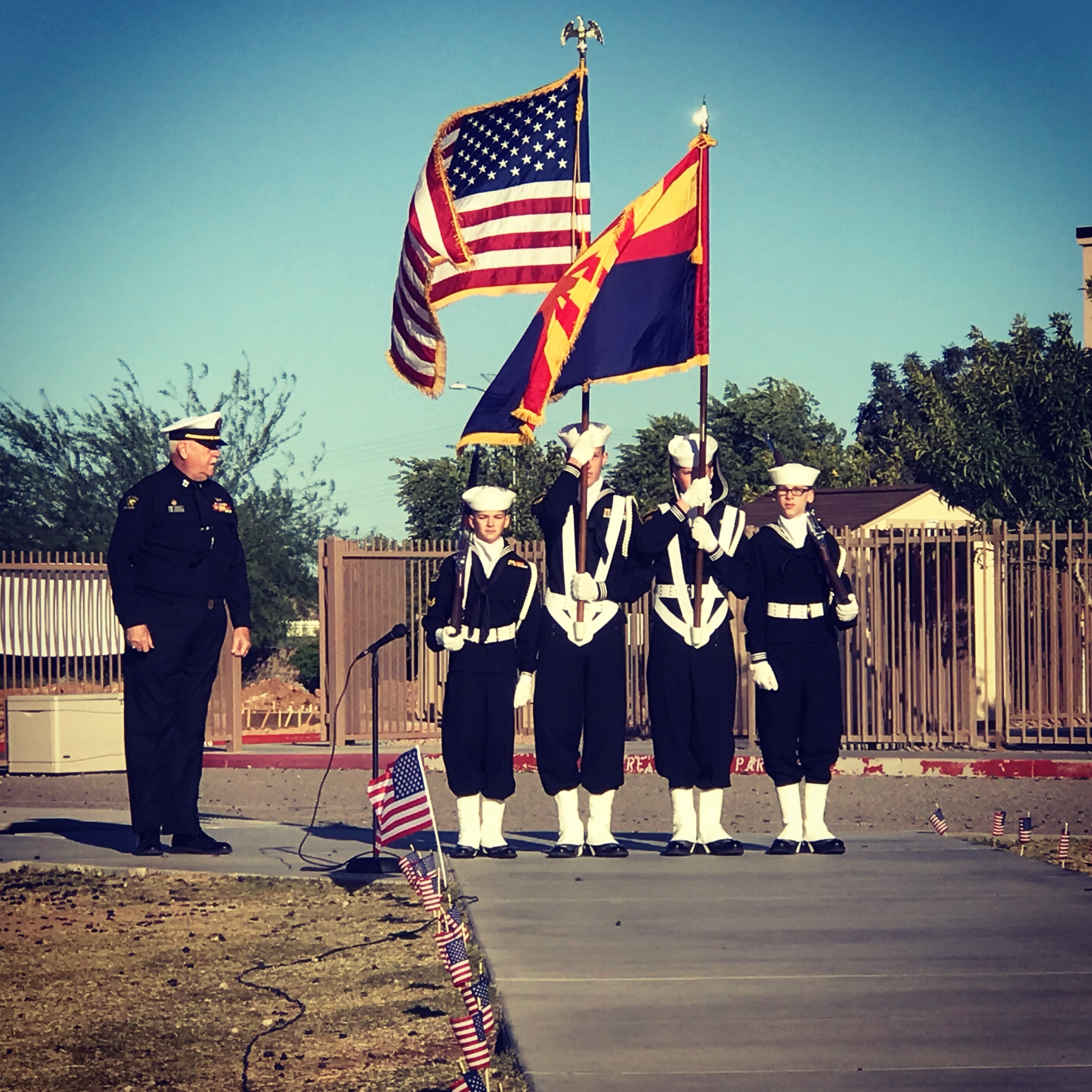 USNSCC is a national youth leadership development organization that promotes interest and skill in naval disciplines while instilling strong moral character and life skills through leadership and technical programs modeled after the Navy's professional development system.
USNSCC is comprised of two programs. The Naval Sea Cadet Corps (NSCC) program is for young people ages 13 through the completion of high school. Also included under the USNSCC umbrella is our junior program the Navy League Cadet Corps (NLCC), for young people ages 10 through 13.
Run by a national staff in Arlington, Virginia, we are sponsored by the Navy League of the United States and supported by both the U.S. Navy and U.S. Coast Guard.
Our unparalleled training program is designed to:
Develop interest and ability in seamanship and seagoing skills.
Instill virtues of good citizenship and strong moral principles in each cadet.
Demonstrate the value of an alcohol, drug and gang free lifestyle.
Introduce cadets to the prestige of a military career with accelerated advancement potential of those who decide to join our nation's uniformed services.
Cadets participate in community service events throughout the greater Glendale and Phoenix area. Sometimes the cadet serve together as a unit and other times they volunteer on an individual basis. In the past year, VPB cadets have volunteered at the Glendale VFW, Parents of Murdered Children (POMC) events, Feed My Starving Children, 1Mission (Mexico) and with various food banks, as well as veteran and veteran support organizations. Cadets can earn ribbons for their volunteer work. Commitment to service and community is a key element in building character and sense of responsibility.